How Jack Johnson Managed to Never Sell Out
The Inertia
June 27, 2022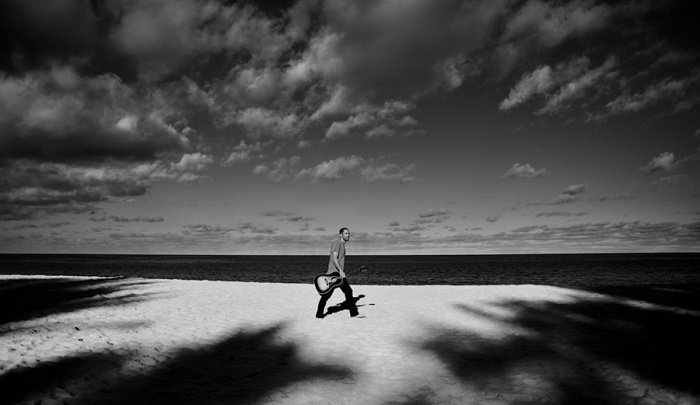 Jack Johnson has always been a voice we can depend on. His Brushfire Fairytales became an instant classic in 2001 when he formally introduced himself to the music world with its release. But if you're a surfer – or a student who frequented Santa Barbara music venues in the late nineties – you knew who Jack was. His surfing speaks for itself, as did his filmmaking. The North Shore native has made the ocean his number-one priority, and it's rooted him. Decisively. He's a musician we can relate to.
Last week, Jack released his eighth studio album, Meet the Moonlight. There are certainly some new sounds but it isn't a giant departure, musically. Lyrically, however, Jack examines the world we're living in through a microscope – all the chaos and the weirdness. Still, there's a dependable side to Meet the Moonlight, a positivity that reminds us that while we don't know everything, everything is somehow gonna be okay. I spoke with Jack about all the weirdness, the new album and how he's remained true to what he does. The man is a gem of the surfing world. And the rest of society is lucky to get to enjoy his sounds, too.
In this album, there's a bit more cynicism than your past works. Did the pandemic get you down?
It's always funny, I'm just starting to do interviews and I don't usually do interviews until the album cycle starts. When you write an album, it's like seeing the psychiatrist. You get everything on your mind out and start analyzing it. I always write from the perspective I see the world in. For the first album I was living with six guys in a house in Alta Vista, Santa Barbara. It was a collection of situations at college and those relationships. The second album I'd moved out and it was the beginning of that part of my life. The third one was after my first child was born so there are a lot of songs about new life. I always have a different perspective. With Meet the Moonlight, I couldn't help but be influenced by the worldwide pandemic and see the way people communicated about it. There was fodder for cynicism and a little of all that creeps into the songs. Everyone was struggling to be more optimistic.