Pitchfork: Jack Johnson - Meet The Moonlight
Pitchfork
July 01, 2022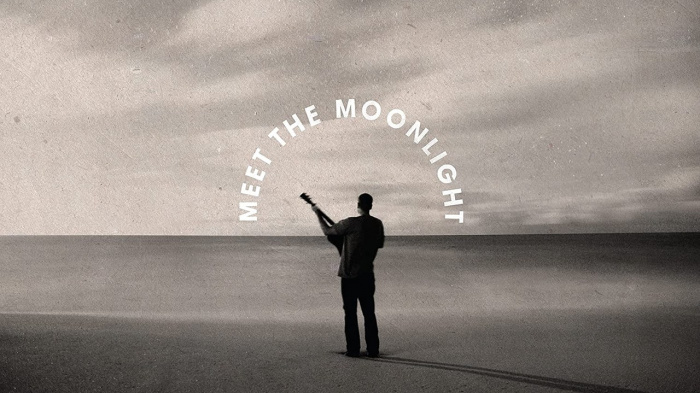 Collaborating with Blake Mills to make his best album yet, the gentle songwriter pushes beyond feel-good stereotypes to look for small joys amid vexing times.
Jack Johnson never completely fit inside the "Life Is Good" T-shirt that two decades of adult-contemporary hits wove for him. Sure, Johnson—a strong-jawed Hawaii native with a disarming grin and a twilit voice as tuneful as a commercial jingle—extolled making banana pancakes as a romantic getaway, turned an ode to a lover's bulbous toes into a staccato jam, and recruited certified goof G. Love to sing along about Curious George. Perennially posed on the edge of some salty shore, guitar in hand, he seemed the heir apparent to Jimmy Buffett's fiefdom of mixed drinks and beach breezes, a pleasant guy with cheesy tunes about the surf and your soul, man.
But Johnson's emotions and concerns have been mixed since his perspicacious 2001 debut, more complicated than facile no-shoes/no-shirt/no-problem sloganeering. He somehow snuck "diegetic" into a pre-9/11 plea about media callousness toward murder, and commiserated with a sex worker while excoriating a john's religious hypocrisy. More James Taylor or even Jackson Browne than the cash cow that Mister Margaritaville became, his preternatural sense of sangfroid has sometimes crowded out his surprising depth as a world-weary songwriter in search of small moments of respite and delight.
Johnson's timely and calming eighth album, Meet the Moonlight, should clear up some confusion. The 10 balmy songs sway into two broad lyrical categories, unified by the same open-toed shuffle from which Johnson has only occasionally wavered: polite protest numbers and little devotionals.