Big News for Brazil and Chile!
November 07, 2022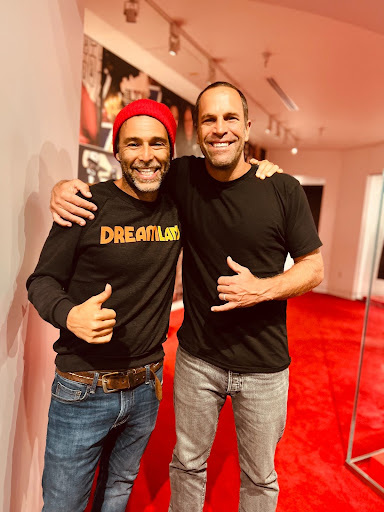 In case you missed it, we announced last week that Jack's Meet The Moonlight World Tour will be heading to Chile and Brazil!
January 13 CHILE, Santiago Movistar Arena
January 18 BRAZIL, São Paulo Espaço das Américas
January 20 BRAZIL, Rio de Janeiro Qualistage
January 22 BRAZIL, Belo Horizonte Festival de Verão at Esplanada do Mineirão
Tickets are on sale now. Visit Jack's tour page for the most up to date information…and stay tuned for more tour news.
The two headline shows in São Paulo and Rio de Janeiro will feature Brazilian singer Rogê as a special guest opening act. He and Jack met backstage at Jack's concert in Rio in 2017. "Rogê gave me a vinyl record and I brought it home. And when I finally put it on, I loved it so much," recalls Jack. Jack loved Rogê's voice and sound so much he invited Rogê to collaborate on a few remixes of songs from his 2017 album All The Light Above It Too. Due to the pandemic, the release of these songs was delayed but we are excited to share the new tracks the two worked on together with you now! "Sunsets For Somebody Else and Big Sur (Brasil Versions)" were produced by Mario Caldato, Jr incorporating elements from Jack's 2017 album All The Light Above It Too and new instrumentals and vocals from Rogê. Listen Here.