Europe & UK Meet The Moonlight Tour Recap
July 03, 2023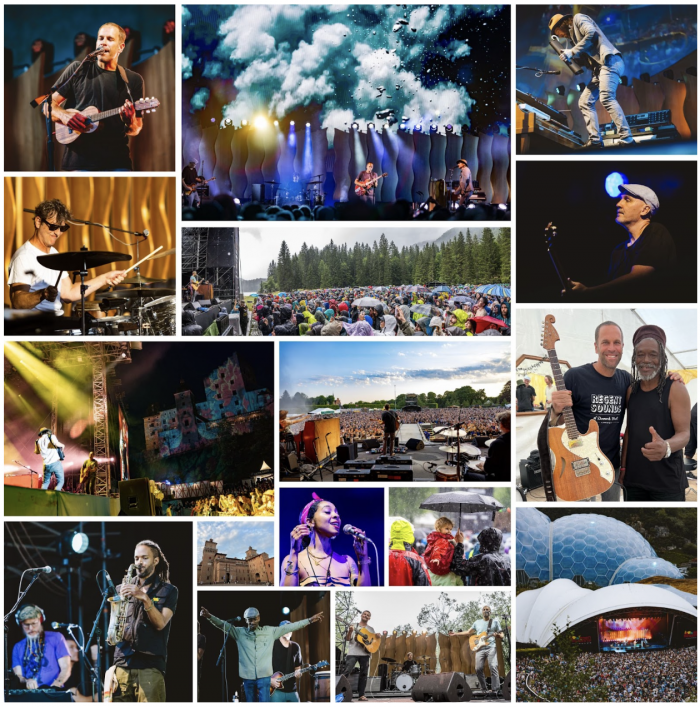 Meet The Moonlight Europe and UK Tour - Photos by Kizzy OʻNeal, Omar Breda and Simone Di Luca.
Jack's Meet The Moonlight European and UK tour this summer was magical! The four week tour was spent headlining iconic venues and festivals across nine countries. Kicking off in beautiful Paris, France at the We Love Green Festival with an incredible line up of music, speakers and innovative environmental initiatives. Openers throughout the tour included Subatomic Sound System in Germany and the Netherlands where they paid homage to the late Lee "Scratch" Perry and played the dub remix versions of "Wasting Time" and "Times Like These". The UK shows welcomed the lovely Hollie Cook with her soulful harmonies and playful sit in of "Remember (Walking in the Sand)". Horace Andy & Dub Asante Band ft. Matic Horns joined for the inaugural At the Mount at Wasingʻs show in the UK with a chilling version of "Ainʻt No Sunshine ʻTil Sheʻs Gone". In Switzerland, Austria and Italy Jack and the band were reunited with Ziggy Alberts after sharing the stage together in Australia at the end of 2022. Soja and his horn section helped open the show at the iconic Castle Clam in Klam bei Grein, Austria, for a reggae version of "Itʻs All Understood." The tour concluded at the Comfort Festival in Ferrara, Italy with Glen Hansard, Kurt Vile and Andrew from Wolfmother all sharing the stage with Jack and the band.
Check out Jackʻs social media for some fun videos and memorable moments along the way!