Happy World Environment Day and World Ocean Day!
June 02, 2023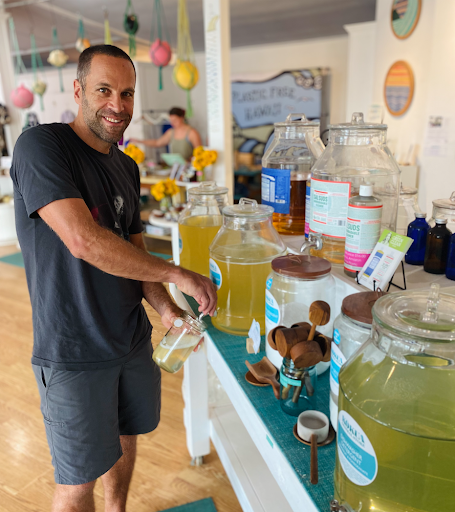 As a goodwill ambassador for the United Nations Environment Programme, Jack is proud to promote World Environment Day - coming up on June 5th! The global theme for the 2023 celebration is Solutions to Plastic Pollution, with a goal to inspire action. Together, we can turn off the tap to end plastic pollution, promote reuse, and transition to a circular economy. Jack, and his wife Kim, recently opened the Kōkua General Store, a bulk refill and vintage shop on the North Shore of Oʻahu in order to provide their community with low waste lifestyle products and tangible solutions to plastic pollution. Their Kōkua Hawai'i Foundation will be co-hosting a beach cleanup with Sustainable Coastlines Hawaiʻi this Saturday to celebrate World Environment and World Ocean Day! You can register or find an event and check out the Beat Plastic Pollution Practical Guide to learn more. We also encourage you to connect with one of our incredible All At Once Non-Profit Partners working to promote solutions to plastic pollution around the world.
Then on June 8th, join us to celebrate and take action on World Ocean Day! Jack sends a shout-out to The Ocean Project, a long-time All At Once Non-Profit Partner, and to the World Ocean Day Youth Advisory Council, which works to unite youth around collective action for a healthier ocean. Are you a teacher? Check out educational activities including "live lessons" from World Ocean Day for Schools. Register for free, download a teacher toolkit or activity guide, and explore learning resources to help bring the ocean to life in your classroom!