In Between Dub Announced
February 24, 2023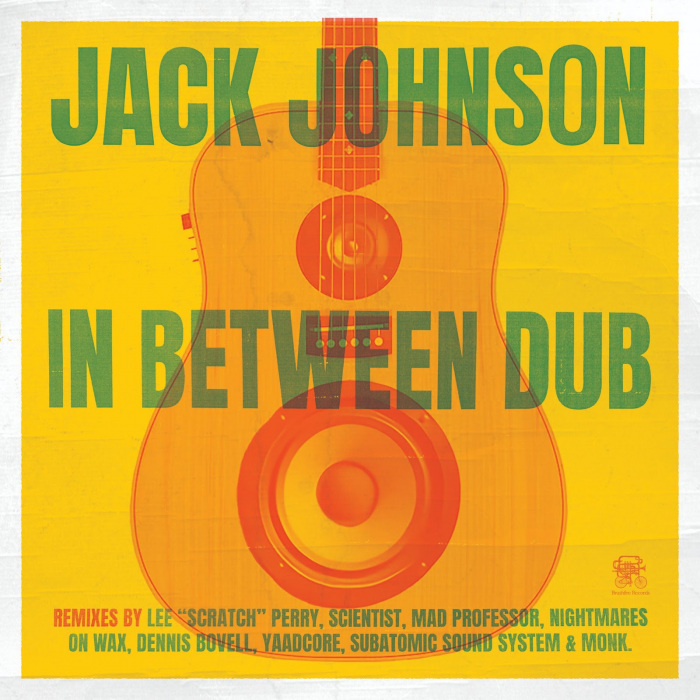 We have lots of exciting news to share this week and first up is the announcement of a new project, 'In Between Dub', featuring a remix collection of some of Jack's most beloved recordings, with a dub twist. The album features some of Dub's greatest including remixes by Subatomic Sound System, Scientist, Dennis Bovell, Nightmares On Wax, Mad Professor, Yaadcore, Monk, and the legendary Lee "Scratch" Perry."Growing up in Hawai'i with reggae music always on the radio, Lee "Scratch" Perry was a living Legend. When I found out he was up for remixing a few of my songs I was blown away. The remixes evolved and he ended up adding his voice to my songs. It was like he had done a magic trick to the music. I will be forever grateful for the time, love, and energy that Lee "Scratch" Perry put into this project." - Jack

'In Between Dub' will be available on all streaming platforms and select retailers on June 2, 2023 through Brushfire and Republic Records. The first single off the record, "Traffic In The Sky", one of two new Lee "Scratch" Perry dub remixes, is available now on all streaming platforms. Listen here.




IN BETWEEN DUB TRACK LISTING:

"Traffic In The Sky" (Lee "Scratch" Perry)

"Wasting Time" (Subatomic Sound System)

"No Other Way" (Dennis Bovell)

"Times Like These" (Lee "Scratch" Perry)

"Calm Down" (Dennis Bovell)

"Better Together" (Nightmares On Wax)

"One Step Ahead" (Scientist)

"Breakdown" (Nightmares On Wax)

"Turn Your Love" (Mad Professor)

"You Can't Control It" (Yaadcore)

"It's All Underground" (Monk)

For all you vinyl lovers out there, you can order a special limited edition tangerine vinyl on Jack's official webstore here. Or purchase the new In Between Dub t-shirt on Jack's webstore.
Last but not least, World champion surfer John John Florence was inspired to edit the new track into his latest episode. Check it out here!