Join Jack for Instagram Live #TogetherAtHome Concert this Saturday!
March 27, 2020
Connecting with our Global Community - Jack to Play #TogetherAtHome Concert in Support of World Health Organization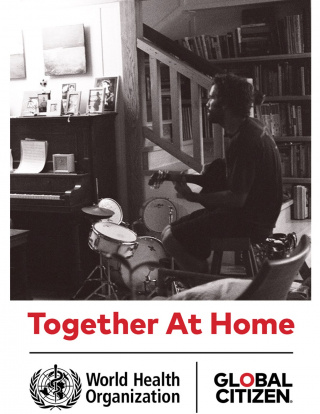 As a goodwill ambassador for the UN Environment Programme, Jack is joining in solidarity with the World Health Organization (WHO), in the global effort to tackle COVID-19. This Saturday, March 28 at noon Hawaii time (3pm PST, 6pm EST), Jack will play a #TogetherAtHome living room concert in collaboration with Global Citizen and in support of the World Health Organization. To see the live performance tune in to Instagram a few minutes before concert time and make sure you are following Jack. Together At Home is a virtual concert series to help us all practice social distancing and promote global health.
We are learning more every day...and by turning anxiety into action, we can slow this virus down and do our part to flatten the curve. We can protect ourselves and others by changing our behavior, asking governments to act, and donating. We need to stand together to keep our loved ones safe. Learn more from trusted sources at CDC or the WHO.
Ways to Help
Volunteer or support your local food bank or make a donation to Feeding America, working to distribute emergency food boxes as businesses and school districts close.
Creative Ideas for Self Care and Community Connection
While we practice social distancing, it's important to focus on self care and find other ways to connect with community. Stay hydrated and well-rested, and check in on your neighbors, especially the elderly or medically vulnerable and friends living alone (from 6 feet away). Get exercise and fresh air, and try a creative project.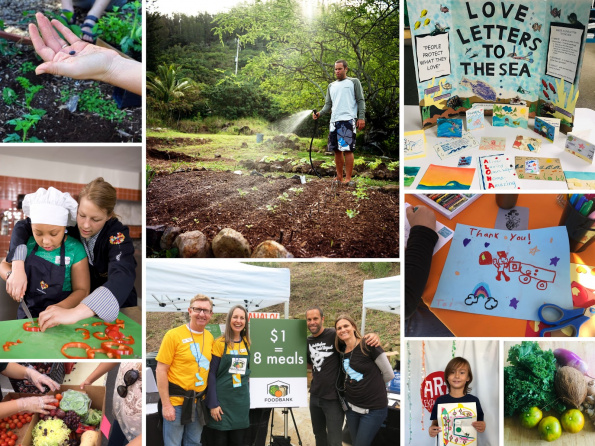 Photos courtesy of All At Once Non-Profit Partners: Kokua Hawaii Foundation, Art Explorium, Lost Art of Love Letters, Common Threads, Foodbank of Santa Barbara County
Learn something new, or explore some hands-on projects with your family or kids...
Jack and the entire band & crew send gratitude and support to first responders and healthcare workers around the world working incredibly hard for the health & safety of our communities!
Vote from Home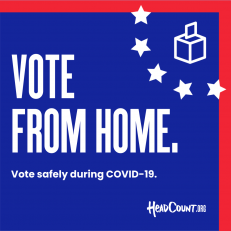 COVID-19 is changing everything across the world. Your voice is more important than ever and you shouldn't have to worry about how you're going to vote safely in November or an upcoming primary. That's why HeadCount created a new resource on how to vote by mail in your state.
Bookmark this page. Share with your friends and family. Vote safely in 2020. Visit bit.ly/VoteFromHome