Costa Rica Here We Come!
August 05, 2019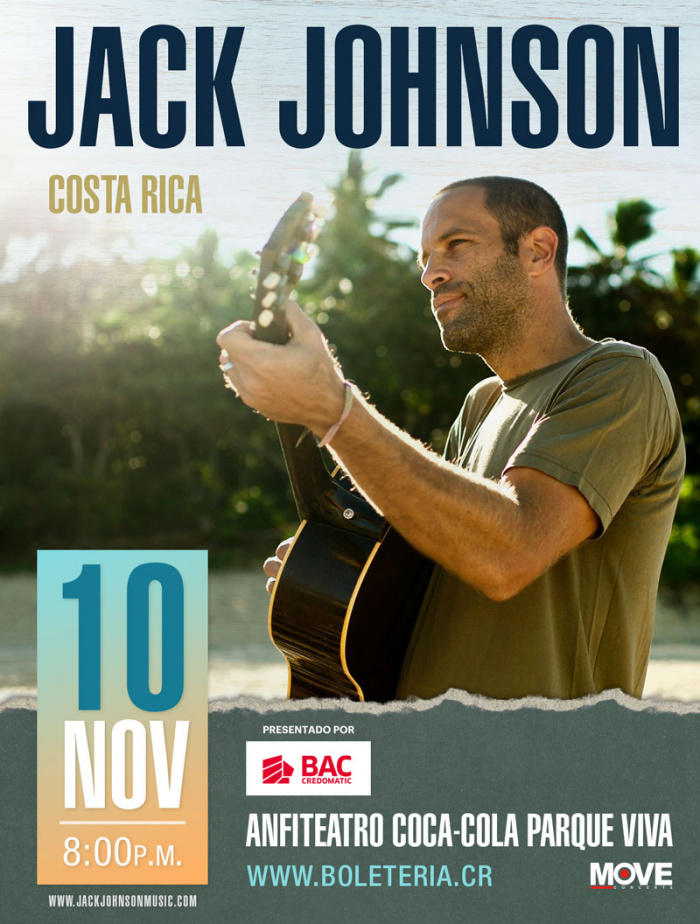 We are excited to announce, for the first time ever, Jack and the band will be headed to Costa Rica for a show at the Coca Cola Amphitheater at Parque Viva in San Jose on Sunday, November 10th following their headlining performance at the Miami Beach Pop Festival on Friday, November 8th! Presales for the Costa Rica show start Monday, August 12th at 10:00AM local time, and public onsale is Monday, August 19th at 10 AM Local Time.
Tickets will be available here.

As part of Jack's All At Once social action network, Costa Rica non-profits including the Corcovado Foundation, Raising Coral Costa Rica, Costas Verdes, Earth Equilibrium, and the Somos Foundation will engage with concertgoers in the Village Green at the show. Fans can enter to win tickets by participating in volunteer events and beach clean-ups hosted by these All At Once Non-Profit Partners. The tour will also support these groups directly, or with a donation through Amigos of Costa Rica, a platform which makes it easy for donors to support non-profit programs in Costa Rica.