Farm Aid Celebrates 30 years!
October 01, 2015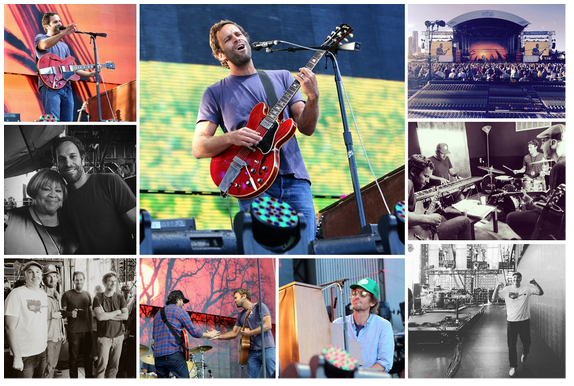 Farm Aid 30 photos by K. Johnson, Kizzy O'Neal and Emmett Malloy
Farm Aid celebrated its 30th anniversary concert in downtown Chicago, bringing together more than 26,000 people to celebrate the progress that has been made for family farmers since 1985, and to emphasize the importance of the Good Food Movement!
Jack and the band joined Farm Aid President and Founder Willie Nelson, board members John Mellencamp, Neil Young, and Dave Matthews (performing with Tim Reynolds), along with performances by Mavis Staples, Old Crow Medicine Show, Imagine Dragons, Kacey Musgraves and more. Jack and the band played some crowd favorites and to close out their set, Jack debuted a new song that he wrote to pay homage to Willie Nelson titled, "Willie Got Me Stoned and Took All My Money". It was an instant crowd pleaser!
Jack sat on a panel in the Homegrown Village alongside Natalie Talis of the National Farm to School Network, Sarah Hackney of the National Sustainable Agriculture Coalition and Melvin Jones of Mississippi Association of Cooperatives, Petal, MS, to discuss how the farm to school movement is bolstering the work of Farm Aid and connecting the next generation to where their food comes from. Jack has been supporting farm to school initiatives through his work with the Kokua Hawaii Foundation in his homestate of Hawaii, and nationally via his Johnson Ohana Charitable Foundation for over a decade and was happy to see these topics featured at Farm Aid 30, together with the strong message of support for family farmers.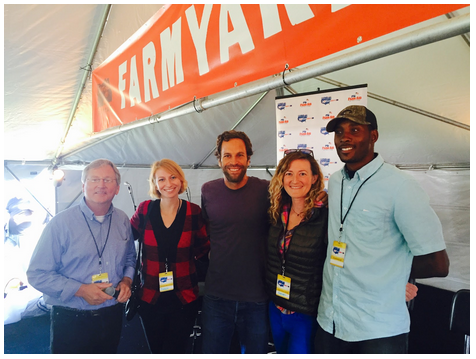 Moderator Alan Guebert, Natalie Talis, Jack Johnson, Sarah Hackney and Melvin Jones - Photo By K. Johnson
"When we started Farm Aid, a crisis was gripping farm country. Farm Aid called on America to stand up for family farmers. They showed up then, and they're still showing up. All different types of people are coming together for family farmers, and we're making a difference."
-Willie Nelson
At the concert, Farm Aid reaffirmed its commitment to creating a future of family farm supported agriculture. For more information and ways to get involved visit Farmaid.org.