Happy Earth Day!
April 22, 2022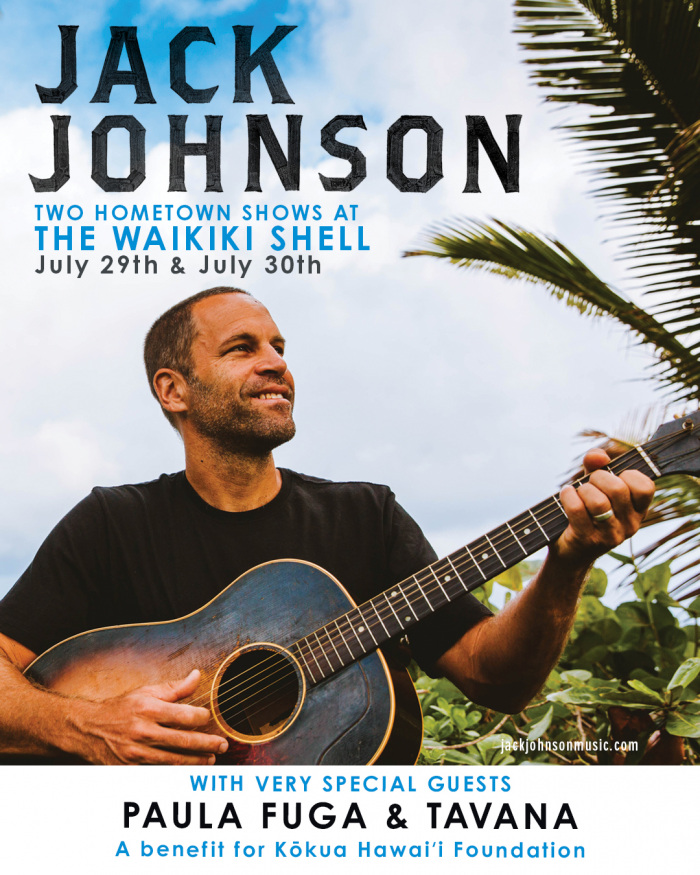 Happy Earth Day! We are excited to announce that Jack will be performing two hometown shows at the Waikiki Shell, in benefit of the Kōkua Hawaiʻi Foundation, on July 29th and 30th! He will be joined on both nights by good friends Paula Fuga and Tavana. To celebrate Earth Day, Jack gathered Paula, Tavana and his friend and Kōkua board member Kawika Kahiapo for a special performance from the Kōkua Learning Farm. If you haven't seen it, check it out here.
Jack recently announced a new studio album, Meet The Moonlight, out June 24th and with his summer tour kicking off June 21st, he is excited to add home state shows at the iconic Waikiki Shell to his summer dates. All proceeds from the shows will benefit the Kōkua Hawaiʻi Foundation, founded by Jack and his wife, Kim, which has been supporting environmental education in Hawaii schools and communities since 2003. In addition, $2 from every ticket will be directed to support climate solutions in Hawai'i.
Kōkua Hawaiʻi Foundation Members and Volunteers will have access to be the first to purchase tickets! Sign up today to become a paid member and receive a unique code to be the first to purchase tickets. Visit Kōkua Hawaiʻi Foundation for details and to join.
Ticket Presale Dates
Tuesday, May 3 - Kōkua Hawaiʻi Foundation Members-Only Presale at 9am HST
Wednesday, May 4 - Kōkua Hawaiʻi Foundation Volunteers Presaleat 9am HST
Thursday, May 5 - Hawaiʻi Locals Presale at 9am HST
Friday, May 6 - Open to the Public at 9am HST
For all presale details and to purchase tickets visit www.jackjohnsonmusic.com.

The Kōkua Village will inspire fans to take action with Kōkua Hawaiʻi Foundation, along with 25 local non-profit partners promoting sustainability in Hawaiʻi. Community groups including Aloha Harvest, MA'O Organic Farms and Ho'okua'āina will share about their work for food security and sustainable local food systems. The Polynesian Voyaging Society, Kuleana Coral, and Sustainable Coastlines Hawaii will engage concertgoers around healthy watersheds and ocean stewardship. The Keiki Stage area will also offer interactive activities for kids including crafts and special musical performances. Leading up to the shows there will be opportunities to support and connect with these All At Once Non-Profit Partners, including ticket giveaways, matching donations, and volunteer events. Visit www.allatonce.org for details.