Jack Announces Australia & New Zealand Summer Tour!
September 02, 2017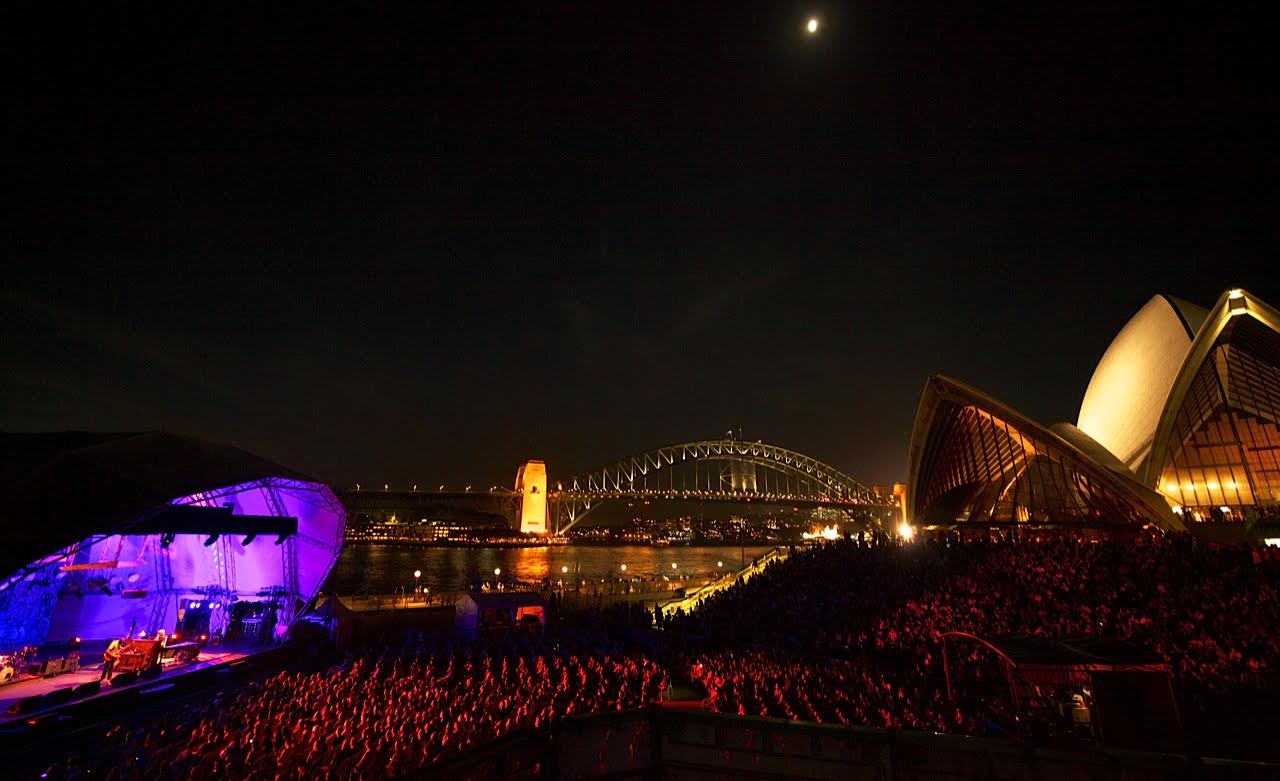 Jack playing under a full moon in the Sydney Opera House Forecourt in 2013
Photo by Kizzy O'Neal
For the first time since 2013 Jack will be headed to Australia and New Zealand to play some of the finest outdoor venues including Melbourne's Sidney Myer Music Bowl, Brisbane's Riverstage, Perth's stunning Kings Park and Botanic Garden and on the Sydney Opera House Forecourt this December. Good friends and labelmate Bahamas will open all the shows! Tickets for all shows go on sale at 11amMonday, September 11th Local time.
Telstra Thanks is bringing an exciting 48-hour pre-sale just for Telstra customers from 10amWednesday, September 6thuntil 10amFriday, September 8th. For more information on how to purchase, visit: telstra.com/music. For complete tour and ticketing details, including a special ticket + album bundle, visit:livenation.com.au.
Johnson and his production team, alongside REVERB, will continue to pave the way in green touring practices with extensive sustainability programs at every show. Curbing the use of single-use plastic has been at the forefront of Johnson's work for over a decade. Since 2005, Johnson's crew has implemented a plastic free backstage and since 2007 all shows have offered fans free water through water-refill stations with reusable bottle and cup options to reduce single-use plastic. Additional greening actions for Johnson's 2017 Summer Tour include sourcing fresh organic food from local farms and artisans as part of a "farm to stage" program, producing upcycled and eco-friendly merchandise, expanding waste reduction, composting and recycling, offering bike valets and alternative transportation incentives, as well as offsetting all remaining CO2 emissions.
Through Jack's All At Once campaign, the summer tour will support over 30 non-profit partners and will engage fans to take action in support of sustainable local food systems and plastic free initiatives. Fans can visit these partners in the Village Green and participate in the greening actions at each show. Leading up to each show our All At Once Non-Profit Partner Tangaroa Blue will be hosting volunteer beach cleanups in each concert city.
Australia and New Zealand Tour Dates:
Friday, December 1 Sydney Opera House Forecourt
Sunday, December 3 Riverstage, Brisbane
Wednesday, December 6 Kings Park & Botanic Garden, Perth
Friday, December 8 Sidney Myer Music Bowl, Melbourne
Sunday, December 10 Villa Maria Winery, near Auckland New Zealand
For tickets visit Jackjohnsonmusic.com