Plastic Fantastic? Engages the Community
April 05, 2016
Earlier this year, Jack joined Oahu 6th graders to tour Plastic Fantastic? at the Honolulu Museum of Art, an exhibition that focuses on the past, present, and future of plastic, as illustrated through art. Check out this new short video describing how the project unfolded, featuring artists from the exhibit, as well as interviews of Jack and Kim Johnson.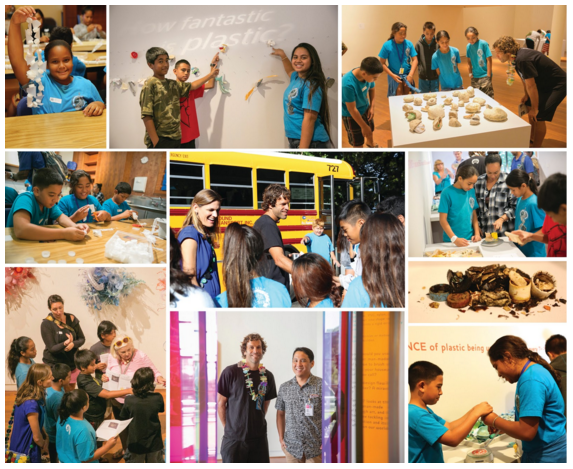 Kōkua Hawaiʻi Foundation's Plastic Free Hawaiʻi is teaming up with the Honolulu Museum of Art to support several community events this month, including a Beach Clean-up at Magic Island, Oahu on April 24th. Beach plastic collected will be used in a community art installation in September. Family Sunday, April 17th, will include art, music, Plastic Free Hawai'i games and activities focused on Plastic Fantastic? On April 29th, the museum's monthly Art After Dark event will promote plastic pollution awareness with live music, food, activities and art, with Kōkua Hawaiʻi Foundation partnering to work towards making this a plastic-free event.
Can't attend these events in Hawaii? Check out Jack's Top 10 Plastic Free Tips or join our friends at Center for a New American Dream and Take the #UnbottleWater Pledge to get plastic water bottles out of our waste stream and get a free step-by-step guide to take action in your community!