Sea Hear Now
October 03, 2018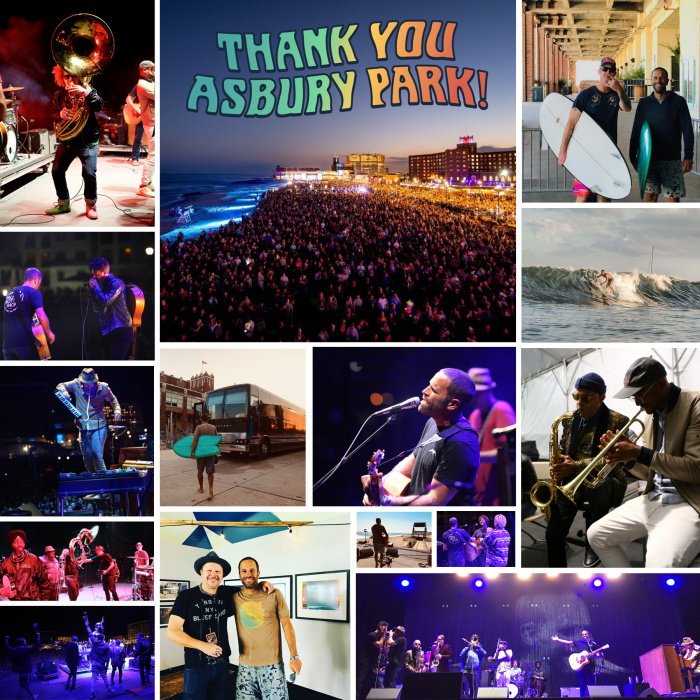 Photos by K. Johnson, Emmett Malloy, Kizzy O'Neal - Surf Shot by Adam Tormollan
What a weekend! Thank you Asbury Park and all the fans that came out to support the inaugural Sea.Hear.Now Festival on the Jersey Shore. It was an incredible weekend of music, art, surfing and bringing friends together, old and new including G. Love,Ben Harper, Preservation Jazz Hall Band and Milky Chance.
The weekend kicked off for Jack with an expression session where he joined G. Love and local surfers at North Beach for a surf right alongside the main stage where Blondie was playing live. Later that night, Jack popped in for a special surprise sit-in at the Stone Pony with legendary band Preservation Jazz Hall Band and the Tangiers Blues Band. On Sunday concertgoers were invited to the Art Tent for a talk story with Jack and Danny Clinch about what inspires their art, music and surfing and Jack treated the standing only crowd to a short acoustic set.
Sea.Hear.Now fans joined the Green Wave as well! Fans reduced single use plastics by purchasing and refilling the official Sea.Hear.Now reusable tin cups at all bars and filling up on free water from Manna Hydration Stations. The Rock & Recycle Program, presented by Surfrider, incentivized fans to collect recyclables and help keep the festival site and beach clean in exchange for fun prizes, including passes to next year's festival!
A special shout out to Danny Clinch and Tim Donnelly for your vision and to everyone at C3 Presents for making it all happen!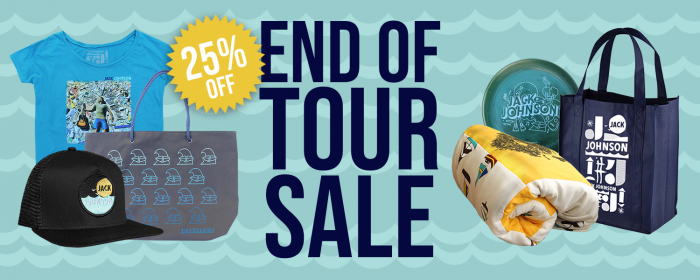 For a limited time only receive 25% off your entire order! With the tour ending we want to let fans know we are having an end of tour sale with 25% off all tour merch storewide. We've added new items to the store that were previously only available on tour. Check it out here!