Zach Gill 'Cocktail Yoga' Out September 18th
September 01, 2020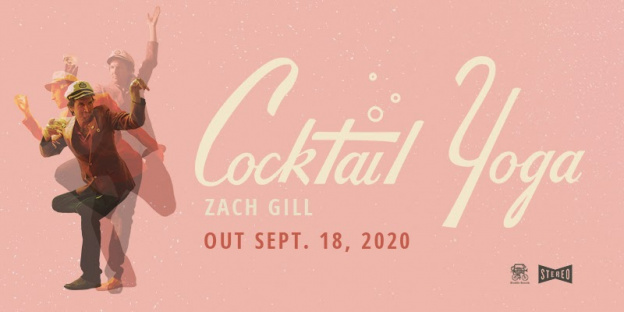 At the start of the 2020 global lockdown, as a traveling musician in ALO and Jack's band, Zach Gill found himself with a sudden plethora of time at home, surrounded by ideas and inspiring instruments in his home studio. When the news of the day was stressful, he'd put on his headphones, fire up the recording gear, and escape. After an unknown number of days in the studio, he realized that he had accidentally made a record. On Friday Zach Gill announced that his new record, Cocktail Yoga, is coming out on September 18th.
"Cocktail Yoga is music for unwinding the mind, the body and the soul. It's music meant for dreaming, for painting, for cooking and for crafting. It might inspire you to stretch your hammys and roll your shoulders, or it might inspire you to make a hot toddy and curl up with a good book, or call an old friend. It's playful and seamless and doesn't require anything from you. Inspired by composers like Esquivel, Martin Denny, and The Three Suns, Cocktail Yoga is fresh, yet rooted in an older, seemingly simpler time. It's a portal out of the realms of opinion and decision and into the spaces between, where time is infinite and all endings are also beginnings." Zach Gill
Check out the first single from the record "King Dancer's Delight" here!