2017 World Tour Impact Results
February 28, 2018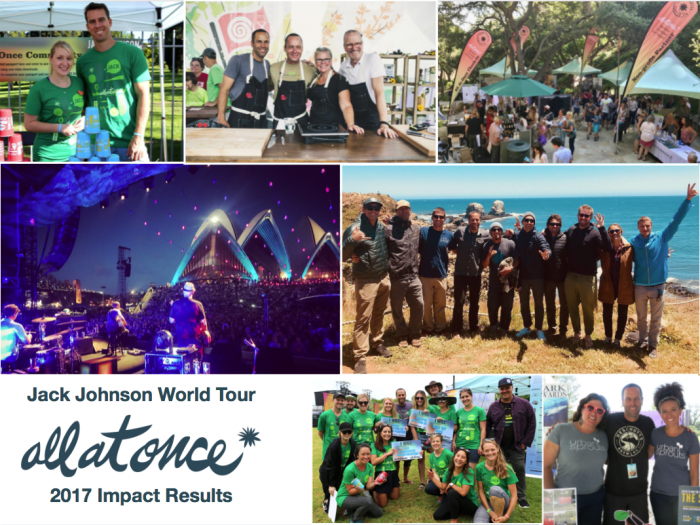 In 2017, Jack released his 7th studio album, All the Light Above It Too, and toured Australia, New Zealand, South America, Canada and the US to bring the All At Once message to every show. At each concert, All At Once came to life in the Village Green where concert-goers connected with non-profit groups, took environmental action, captured environmental commitment photos, and entered to win the Best Seats in the House. Environmental measures were tracked along the way and thanks to the incredible efforts of fans, the venues and our crew, Jack's 2017 tour made a big impact!
Check out these Top 5 Highlights and see the full 2017 greening report at: www.jackjohnsonmusic.com/greening/2017
Over $1.5 million was directed to 256 All At Once Non-Profit Partners
Over 56,000 reusable pint cups were sold or given to fans to reduce single-use plastic waste
Over 26,000 single-use plastic bottles were eliminated by providing free filtered drinking water at the All At Once Water Stations at every show
161 local farms were supported by the Farm to Stage catering program
Over 4,527,200 pounds of carbon were offset through support of US Clean Energy Initiatives
If all of the single-use plastic cups and bottles eliminated through the tour's plastic waste reduction programs were placed on top of each other, the stack would be 59,342 feet tall, more than TWICE the height of Mt. Everest!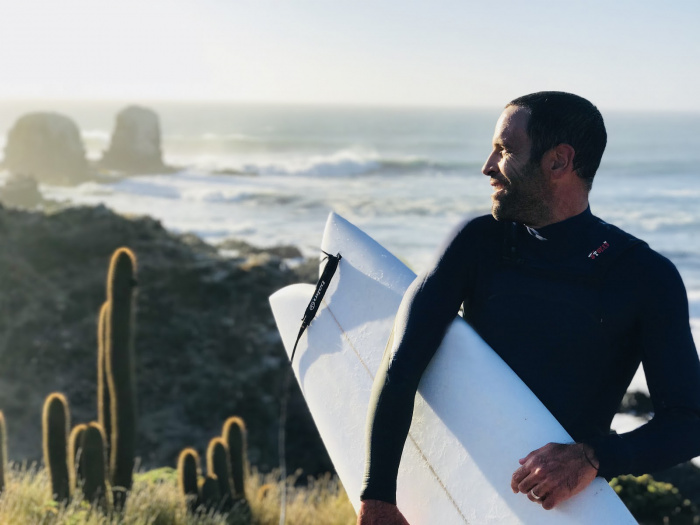 A thank you note from Jack:
"We had had such a great time on tour……
I'd like to thank my crew, REVERB, and all of the venues for helping to take our green touring to the next level. I was so inspired to meet the amazing All At Once Non-Profits that came out to each show and I'd like to send a special shout-out to Tangaroa Blue, Surfrider and all of the groups that hosted beach cleanups or local volunteer events, engaging thousands of people leading up to the shows.
I had a blast at the Slow Food Nations cook-off in Denver, and was honored to be part of an important conversation with local food heroes including Carlo Petrini, Alice Waters, Ed Kenney and Michel Nischan.
A personal highlight was visiting Punta de Lobos in Chile for a dedication ceremony to celebrate the preservation of that iconic headland. Thanks to the hard work of Fundacion Punta de Lobos, Save the Waves, Ramon Navarro and many more, this beautiful piece of coastline will be protected forever.
I'm so grateful to all of the fans for coming out to the shows, connecting with non-profits, having fun and taking action in the Village Green… ~Aloha, Jack"