Highlights from Hawaiʻi
September 02, 2017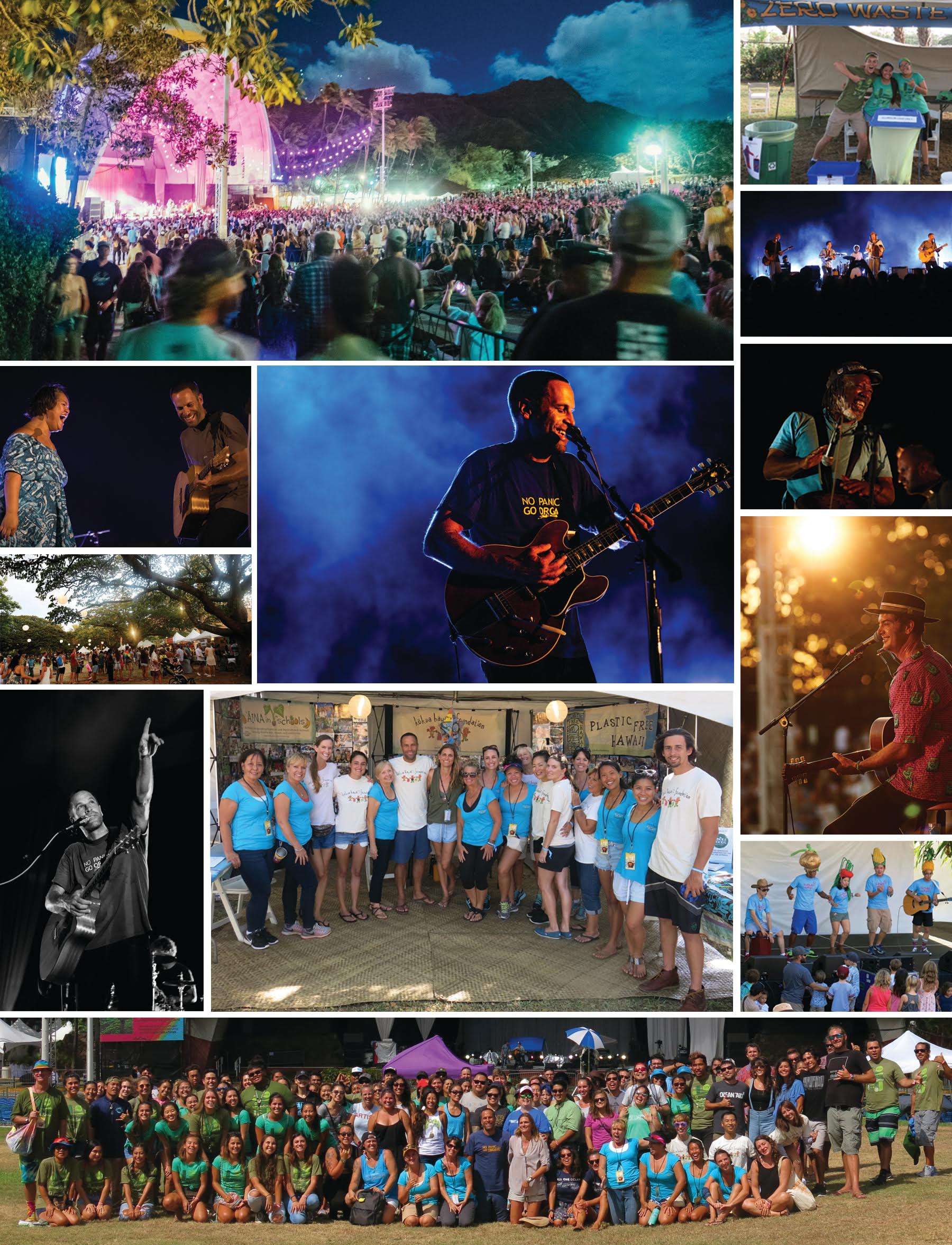 Photos courtesy of Jim Russi, Brent Bielmann, Ryan Foley, Zac Jones, Jessica Scheeter and Kizzy O'Neal
Jack and the band had a blast playing two hometown shows at the Waikiki Shell on Oʻahu in early August. The two days were filled with great friends and special performances from G. Love, Jake Shimabukuro and Ron Artis II as well as surprise sit-ins and Keiki Stage performances with Hawaiʻi's favorites Paula Fuga, Kawika Kahiapo and John Cruz as well as longtime friend Leon Mobley. Proceeds from these shows were directed to the Kōkua Hawaiʻi Foundation to support environmental education in the schools and communities of Hawaiʻi.
Greening impacts were tracked and here are some of the highlights:
15,405 fans engaged with over 30 All At Once Non-Profit Partners and Local Food Vendors in the Kōkua Village
4538 environmental actions were taken by fans at the show
NO (...ZERO...NADA) DRINKS WERE SOLD IN SINGLE-USE PLASTIC BOTTLES OR CUPS!
8400 single-use plastic water bottles were displaced by fans & crew refilling bottles at water stations
4734 Jack Johnson Pint Cups were sold or distributed to reduce single-use plastic cup waste
Over 30,000 aluminum cans were recovered for recycling
Nearly 400 pounds of food waste was diverted to a local farm for hot composting
Over 8,000 gallons (40 cubic yards) of compostable products were recovered for local composting
284 volunteers helped with greening initiatives and engagement
More than 300 people learned about plastic ocean pollution at pre-show screenings of The Smog of the Sea, hosted by several local All At Once Non-Profit Partners.

A Big Mahalo to BAMP, City & County of Honolulu, Sodexo and Kona Brewing Co, and all our local food vendors for making this a plastic free show! Mahalo to HIHO, Kamehameha Schools Treehuggers and all of our amazing volunteers! Thanks to the Hawaii Bicycling League for hosting the bike valet, and to Aloha Harvest for picking up and distributing quality leftover food. A huge thanks to all of our other greening partners including Pacific Biodiesel, RRR Recycling Services Hawaii, Styrophobia, 1-2-Tree, and the Navy. Your support was invaluable to ensure our sustainability efforts were a success!