Jack Johnson Summer Tour Kickoff!
May 31, 2017
For the first time since 2014, Jack and the band are hitting the road for their North American Summer Tour, kicking off tomorrow, June 1st, at the Huntington Bank Pavilion at Northerly Island in Chicago, IL, with talented friends and special guest Bahamas! A great group of support bands are joining Jack on the road this summer including Lake Street Dive, The Avett Brothers, ALO, Jamtown, John Craigie and Rogue and Jaye. The tour stops near Cleveland, Toronto, Maine, Boston, Philly, DC and NYC on leg 1 so grab a friend or family member and we'll see you at a show! Full details are available at www.jackjohnsonmusic.com/tour
The band met up for rehearsals and have been going through Jack's entire catalog so be prepared for some of your favorite hits and a few old school surprises...and some new tunes too.
New Jack Johnson Tour App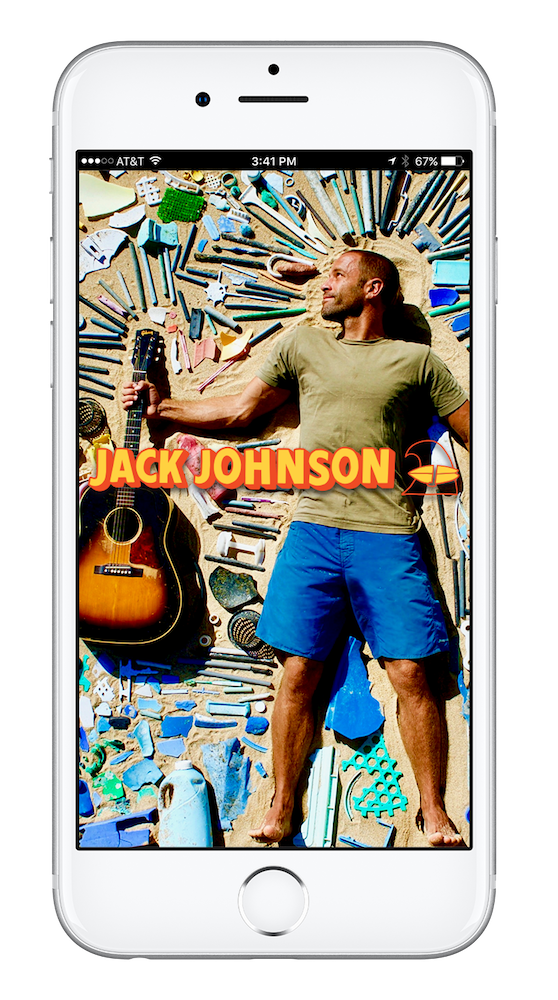 Stay connected! Download the new Jack Johnson Tour App by visiting JackJohnsonMusic.com/app on your phone.
If you are coming to a show this summer be sure to download the Jack Johnson Tour app for access to exclusive content and prizes! You can take action, collect stamps in the app's
All At Once Passport and enter for a chance to watch the show from the best seats in the house… THE STAGE! Be one of the first to complete your passport to receive a FREE Jack Johnson pint cup!
How can you be part of the action at the show? Use alternative transportation - bike, carpool, or use public transportation. Visit the Village Green and connect with local All At Once Non-Profit Partners and Capture Your Commitment at the All At Once Photo Wall. Buy a carbon offset sticker, reusable bag, pint cup or bottle at the show. Refill you pint cup and water bottle at the All At Once Water Stations, and reduce your waste by recycling and composting. Learn more about Jack's greening initiatives at www.jackjohnsonmusic.com/greening.
Connect With Nature on World Environment Day!
Photo by Morgan Maassen
As a Goodwill Ambassador for UN Environment, Jack will join people around the globe to celebrate World Environment Day and connect with nature on June 5th. Share a picture of your special place #WithNature and join the world's largest photo album! Jack will be hosting a special event in honor of World Environment Day at his concert in Toronto, so if you are joining us for that show be sure to swing by the Village Green!
Celebrate World Oceans Day on June 8th
World Oceans Day is June 8th! How will you celebrate? The Ocean Project, an Non-Profit Partner, has assembled some great plastic pollution resources as well as everything you need to plan or promote an event. Take action for healthy oceans and learn more at worldoceansday.org
Stay connected and sign up for All At Once facebook, twitter, and Instagram.
Sign up for Jack's newsletter, facebook and twitter for the latest and greatest news.
For more photos follow Jackjohnsonmusic on Instagram
---------------------------------------------------------------------------------------------------------