Polynesian Voyaging Society Worldwide Voyage Update | Plastic Free Hawaii Beach Cleanup
January 20, 2016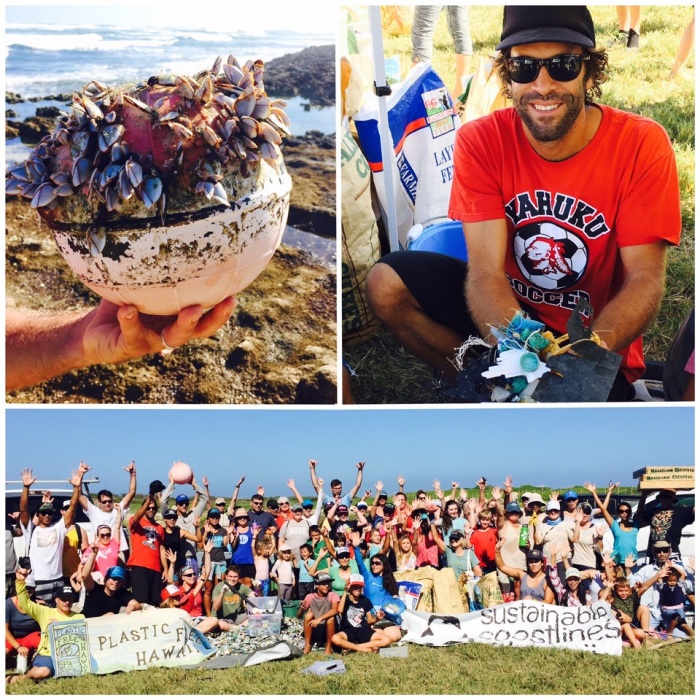 Yesterday Jack joined Polynesian Voyaging Society (PVS) Plastic Free Hawaii-Kokua Hawaii Foundation (KHF) and other partners yesterday for KHF's annual Plastic Free Hawaii MLK, Jr Day of Service Beach Cleanup at James Campbell National Wildlife Refuge in Kahuku.
The beach cleanup and habitat restoration included 225 volunteers who removed almost 850 pounds of marine debris from the shoreline and outplanted 40 akulikuli and pohuehue which are native to the area. Of the 848 pounds of marine debris collected, 643 pounds will be included in the Method Ocean Plastic "beach to bottle" initiative, which creates recycles plastic debris from beach cleanups into new bottles for method home products with support by Sustainable Coastlines Hawaii!
Additionally, PVS has teamed up with the U.S. Forest Service and KHF to support Every Kid in a Park!
Check out the link below for blog post by PVS, it contains a nice video of Jack promoting KHF and the Malama Honua voyage!
http://www.hokulea.com/worldwide-voyage-update-plastic-free-hawaii-beach-cleanup/